Getting a Taxi in Montreal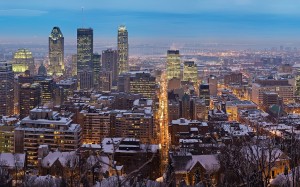 In General
Montreal taxis are usually clean with fast response times—a car usually arrives in 10 minutes or less after you make a call. Cabs can be any color; the way you know they're a cab is their sign on the roof, which is lit at night when the cab is available. You can hail Montreal cabs, call them, or get the help of hotel and restaurant staff.
About Fares
Before even calling a taxi, figure out how much the cab ride will cost with this Montreal Taxi Fare Finder. Don't forget to tip, because the fare finder won't have included this. The initial charge (the charge you see on the meter when your ride begins) is $3.15, with every additional kilometer (2/3 mile) adding $1.45. Each minute of waiting adds 55¢. A typical fare (say, a ride from one downtown location to another) costs about $6.
Quirks
Montreal cab drivers are generally courteous, but it's a big city with big city temperaments and frustrations, so don't be surprised if your driver is, um, a little eccentric! And try to have a sense of where you're going in case French/English language barriers get interesting.
Most Montreal taxi companies will pick up customers only in central Montreal neighborhoods such as the ones listed in section A-11 of this Montreal map. But there are a few companies that send cabs to the far east and west of the island of Montreal.
If You Need to Rant
If you get terrible service file a complaint with the city of Montreal right here.
Got a Montreal taxi tip? Send it our way!